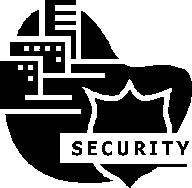 Security services best practices and recommendations for Virtual Assistants and their clients.
---
Features:
Security Chat
Discuss Security issues and ask questions that may be answered by more experienced members of the Virtual Assistant community.
Security Documents
Useful Security Services Documents for Virtual Assistants and their clients.
Security Resources
Useful Security Resources Websites for Virtual Assistants and their Clients.

Best practices Security Resources Recommendations based on Virtual Assistant OutfittersTM staff personal experience.
Security Tips
Best practices tips submitted by experienced Virtual Assistants about Security Services.
---
Subscribe Now to gain access to the Virtual Assistant OutfittersTM Security Services best practices and recommendations. Whether you are looking to become a Virtual Assistant, an experienced Virtual Assistant seeking clients or a small business owner seeking a quality Virtual Assistant, you will find Virtual Assistant OutfittersTM a resource you will depend on and refer to your friends.